Chapter 13 Bankruptcy Lawyer
in Charlotte
Find Financial Relief. Call the Law Office of Kimberly A. Sheek.
Chapter 13 is known as reorganization bankruptcy because it requires debtors to repay most of their debt through repayment plans. When you file for this type of bankruptcy, you must submit a proposal to the court that includes how you intend to pay back debt, which may include overdue mortgage payments, car loans, and other types of debt.
Repayment plans are determined by:
The amount of debt you have
Your disposable income—how much can you afford after necessary expenses
Administrative fees
Interest
If you are interested in filing for Chapter 13, contact me, a Charlotte bankruptcy lawyer, at the Law Office of Kimberly A. Sheek. I can review your situation to determine whether Chapter 13 is right for you or if you qualify for Chapter 7 bankruptcy. My law firm puts clients first and works hard to make sure that you receive effective guidance and care during the process.
Can Chapter 13 Bankruptcy Help Me?
Chapter 13 bankruptcy is a proven method that has helped countless debtors resolve their financial problems. If you do not qualify for Chapter 7 and are facing the foreclosure of your home, repossession of your vehicle, and large delinquencies, then you can absolutely benefit from filing for Chapter 13. The moment you file for bankruptcy, all collection actions must be halted. This means that your foreclosure and repossession will pause, and creditors are not permitted to harass you. Chapter 13 petitioners can also keep most of their possessions, such as their home and car.
What to Expect in Chapter 13
During a Chapter 13 case, a trustee will be appointed to review the proposed repayment plan from the debtor. There will be a meeting of creditors where the repayment plan is discussed with creditors. Next, there will be a confirmation hearing where the court will approve or reject the proposed plan. Once the plan is approved, you must begin making payments.
Chapter 13 bankruptcy can take anywhere from three to five years, after which the remaining debt will most likely be discharged once you have completed your payments.
Free Bankruptcy Consultation
For more information about filing for Chapter 13 or another type of debt relief option, contact my law firm. I can discuss your debts and advise you on the best possible way to resolve them.
Contact me at (704) 842-9776 to speak with a Charlotte Chapter 13 bankruptcy attorney.
Kimberly A. Sheek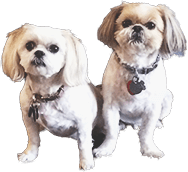 Backed by more than a decade of legal experience, I have been selected for the 2013 and 2016 list of Rising Stars℠, an honor that goes to only 2.5 percent of all North Carolina attorneys. I am known for delivering personalized legal support and satisfactory results. I am dedicated to preserving my clients' best interests through negotiations instead of going to trial; but if a trial is unavoidable, I then prove to be an aggressive litigator. See how I am qualified to represent you.