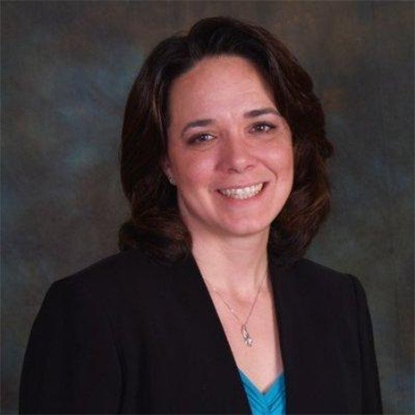 Kimberly A. Sheek
Attorney, Founder
Bio
I was born in New Jersey and grew up as an Air Force brat traveling the United States. I worked full-time to put myself through college. During law school, I was awarded CALI Awards for having the highest grades in my Bankruptcy, Evidence, and Civil Procedure classes. Of all of the classes I took, I always felt bankruptcy was my calling. I was a bit of an overachiever in law school: working full time, interning for a judge sitting on the Oklahoma Court of Criminal Appeals, taking on the position of Treasurer of Merit Scholars, becoming a member in the Hand Inn of Court, and coaching the American Bar Association Moot Court Team.
Education
Oklahoma City University School of Law- 2005

Magna Cum Laude (top 8 percent of class)
After law school, my husband and I moved to North Carolina to begin my legal career. I started working at a large law firm performing document review in complex litigation cases. Working at the large law firm taught me to successfully litigate a case. I have litigated hundreds of cases over the years for my clients.
I left the large law firm because I wanted to get inside the courtroom to champion for my clients' rights. In 2006, I went to work at a medium-sized law firm to begin my bankruptcy career. Once I began practicing bankruptcy, I knew I had found my passion helping people during some of the worst times of their lives to start fresh. Since Bankruptcy is one of the very few areas of the law that combines federal and state law, I often refer to myself as a bankruptcy nerd because I enjoy the challenge that can only be found in bankruptcy.
Why I Do What I Do
The most rewarding aspect of my job is helping people. In one situation, a single mother of eight kids was about to lose her home after her husband passed away unexpectedly. Through a little hard work and determination, I was able to help her keep her home so she could get back on track. I enjoy watching my clients go from being the most stressed they have probably ever been to stress-free with a renewed sense of hope in such a short period. In most cases, right after we file the bankruptcy my clients feel relief. Once you have the burden of debt off your shoulders you will notice that your voice changes and you may sleep better at night because you are no longer stressed about bills. Things that seemed impossible to deal with before bankruptcy may seem a lot easier to handle after bankruptcy. Bankruptcy stops the constant harassment from your creditors calling you, maybe trying to take your home or car, garnishing your paycheck, taking your tax refund, and sending demand letters.
I genuinely care about my clients. I became a lawyer because I wanted to help people. I work extremely hard to ensure that my clients receive top-notch representation. It is important to me that my clients get the full benefit of bankruptcy. I enjoy helping people overcome obstacles that they thought were too huge to ever get past.
My Experience & Strengths
Many people have asked me "why don't more people file bankruptcy?" I tell them that people do not understand exactly what bankruptcy can do for them. If more people knew that the second you file bankruptcy creditors can no longer proceed with foreclosure, repossession, call you, garnish your check, or send demand letters then more people would file. Heck, if 50 Cent and Donald Trump can file bankruptcy then why can't you? Bankruptcy is designed to help you get back on your feet so you can take care of yourself and your family.
Awards & Authored Work
I am a published author. I have published the following:
Contributing Author, North Carolina Bankruptcy Practice Manual, Ninth Ed. (2023).
Contributing Author, North Carolina Bankruptcy Practice Manual, Eighth Ed. (2018).
Kimberly A. Sheek, Res Judicata: North Carolina Court Muddies the Judicial Foreclosure Waters, DS News, p. 71 (Jan. 20, 2015) (discussing the impact a North Carolina Court of Appeals case would have on foreclosure).
Contributing Author, North Carolina Bankruptcy Practice Manual, Seventh Ed. (2012).
My peers have recognized my successes by selecting me for the following honors:

Super Lawyers - Rising Stars list for Bankruptcy and Creditor/Debtor Rights Law (2016).
Mover & Shaker (2014).
Super Lawyers - Rising Stars list for Bankruptcy and Creditor/Debtor Rights Law (2013).
Memberships & Associations
2005 North Carolina State Bar
Member, North Carolina Bar Association
Western District of North Carolina
Middle District of North Carolina
Eastern District of North Carolina
Member, National Association of Consumer Bankruptcy Attorneys
Member, Western District Continuing Legal Education Committee
Member, Western District Loan Modification Committee
I have obtained written court opinions in my client's favor in the below cases that have helped to form bankruptcy law in North Carolina.
In re Vogler, 2009 WL 41113704 (Bankr. M.D.N.C. 2009).
In re Robinson, 2011 WL 5854905 (Bankr. E.D.N.C. 2011).
In re Hayes, 2011 Bankr. LEXIS 248 (Bankr. M.D.N.C. Jan. 24, 2011).
In re Louther, Case No. 09-02771 (Bankr. E.D.N.C. May 24, 2011).
In re Hudgins, Case No. 16-40050 (Bankr. W.D.N.C. Sept. 21, 2016).
In re Story, Case No. 16-40102 (Bankr. W.D.N.C. Sept. 21, 2016).
In re Washington, Case No. 16-30993 (Bankr. W.D.N.C. Apr. 11, 2017).
Fun Facts About Me!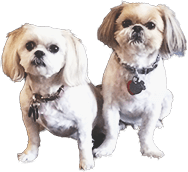 When I am not working, I like to spend time with my husband, Scott, and cuddle with my dogs Rusty and Gabby. I am an avid baker. A few years ago, I baked for 12 days straight right before Christmas – it was the 12 Days of Baking. By Day 10 Scott was begging me to stop baking but I didn't because I had a goal to bake for 12 days. Whoever heard of the 10 days of baking, anyway?
Contact me today at (704) 842-9776 for an experienced bankruptcy attorney in Charlotte.
Community Involvement
Opportunities as a Speaker
Co-Speaker, "Cryptocurrency and Bankruptcy", WDNC Mecklenburg County Bar CLE (2023).
Interviewee, "Fact Check: What happens to student loan debt when you file for bankruptcy?", Verify Fact Check, hosted by Meghan Bragg, WCNC Charlotte, July 24, 2023.
Speaker, Western District of North Carolina Debtor's Bar Association (2017)
Speaker, Max Gardner's Consumer Defense Academy featuring the Bankruptcy Boot Camp (2016).
Speaker, Western District of North Carolina Bankruptcy Seminar, Standing of Parties in Contested Matters (2013).
Speaker, Middle District of North Carolina Bankruptcy Seminar, Discharge Injunction Violations (2012).
Speaker, 34th Annual Bankruptcy Institute, Sanctions and/or Contempt Matters Centering Around Failing to Follow Court Orders (2011)