Charlotte Chapter 7 Bankruptcy Attorney
Personalized, Effective Debt Relief Via Chapter 7
At the Law Office of Kimberly A. Sheek, I am known for providing well-informed advice and personalized guidance. With me, clients work directly with a knowledgeable Chapter 7 bankruptcy attorney in Charlotte from start to finish. I am here to successfully get you through the process.
Contact us online or call (704) 842-9776 to request a consultation with a bankruptcy attorney in Charlotte. Your telephone consultation is free of charge.
What Debts Can Be Discharged in Chapter 7 Bankruptcy?
If you are drowning in debt and need fast, effective relief, Chapter 7 bankruptcy may be the solution for you. Chapter 7 is known as liquidation bankruptcy because it can clear all or most unsecured debt.
Debts that can be discharged in Chapter 7 bankruptcy include:
Credit card debts
Medical bills
Debts from lawsuits
Collection agency debts
Overdue bills
Personal loans
How Do I Qualify For Chapter 7?
Not everybody will qualify for Chapter 7 due to income restrictions. You must make less than the median household income in your state in order to qualify (also known as the means test). You must also attend a meeting of creditors and participate in credit counseling courses.
You may also be unable to file for Chapter 7 if you had a prior bankruptcy case dismissed within the last 180 days due to allegations of fraud or abuse. Additionally, if you filed for and completed a Chapter 7 bankruptcy previously, you won't be able to apply for Chapter 7 again for at least eight years.
If you do not qualify for Chapter 7 bankruptcy, you may benefit from Chapter 13 bankruptcy. I can advise you of your options and discuss the best possible solution to your financial troubles.
What is the Means Test?
The "means test" is a way to determine if you qualify for Chapter 7 bankruptcy. The means test is used to determine if discharging your debt would be an abuse of the bankruptcy system. The means test reviews your gross household income compared to the median household income for a family of the same size in North Carolina, and your expenses are also considered.
The means test was designed to limit who could file Chapter 7 bankruptcy. In some cases, Chapter 13 bankruptcy may be the better option. However, there are many considerations that an experienced bankruptcy attorney will consider when evaluating whether Chapter 7 is the best option for you. This is one of the many reasons it is so important to call the Law Office of Kimberly A. Sheek for a free bankruptcy consultation today!
What Assets Are Exempt in North Carolina?
Each state has their own laws that allow individuals to protect their property from creditors and trustees. The laws in North Carolina are as follows:
Homestead: If you are over 65, you can protect up to $60,000 in equity. If you are under 65 you can protect up to $35,000

Personal Property: You can protect up to $5,000 in clothing, $25,000 in college savings

Vehicle: $3,500 in equity for your vehicle
Call (704) 842-9776 to request a consultation with a Chapter 7 attorney in Charlotte today!
Will I Keep My Property after Chapter 7?
Chapter 7 allows for a number of exemptions. Many assets, such as small items, clothing, and furniture have little to no liquidation value and can be kept in most cases. Most people are also able to keep their home and car after Chapter 7 if they are within exemption limits.
Some exemptions available to debtors in North Carolina include:
Up to $35,000 for your homestead, or $60,000 for some debtors age 65 and older
Clothing up to $5,000, plus $1,000 per dependent
Up to $25,000 for college savings accounts, with some exceptions
$3,500 for motor vehicles
A "wildcard" of up to $5,000 of any unused portion of your homestead exemption
Additional exemptions exist for retirement accounts and earned wages. I can discuss what you may be able to keep and what you can expect during the process.
Start with a Free Debt Consultation
I have more than a decade of experience guiding clients through bankruptcy. I have represented thousands of cases and helped many of my clients find a fresh financial start. I listen to you and approach each case with unique solutions that serve your short- and long-term financial interests. You are not alone throughout the process because a Charlotte Chapter 7 bankruptcy lawyer will be there every step of the way.
Related Blogs
Start by calling (704) 842-9776 and schedule a consultation.
Kimberly A. Sheek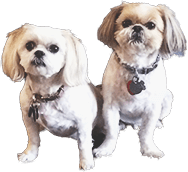 Backed by more than a decade of legal experience, Kimberly has been selected for the 2013 and 2016 Super Lawyers® list of Rising Stars℠, an honor that goes to only 2.5% of all North Carolina attorneys. She is known for delivering personalized legal support and fast, satisfactory results. Kimberly is dedicated to preserving her clients' best interests through negotiations instead of going to trial, but if a trial is unavoidable, she then proves to be an aggressive litigator. See how she is qualified to represent you.