Adversary Proceedings and Bankruptcy
What Is an Adversary Proceeding?
Some bankruptcy cases are less straightforward than others. In some circumstances, one party may object to a part of the bankruptcy, such as a creditor claiming that a debt should not be forgiven because of fraud or when a creditor has reason to believe that the bankruptcy filer is abusing the system. The procedure in which this occurs is called an adversary proceeding.
An adversary proceeding in a bankruptcy case arises when there is a dispute relating to certain debts. This is a formal objection or complaint that is held in front of a judge through a series of hearings or a trial. The adversary proceeding can be filed by a creditor, the bankruptcy trustee, or the debtor.
Not many bankruptcy cases involve adversarial hearings, but when a dispute does surface, it is important to be represented by a skilled bankruptcy lawyer near you. At the Law Office of Kimberly A. Sheek, I have substantial experience resolving disputes regarding bankruptcy debt in adversary hearings. As an experienced Charlotte bankruptcy lawyer, I can navigate the intricate legal process with you and fiercely advocate on your behalf.
Need help with a bankruptcy adversary proceeding? Contact us online or call (704) 842-9776. We are ready to help you!
Common Reasons for Adversary Hearings
Most adversary hearings are initiated due to a dispute regarding the dischargeability of particular debts.
Some common reasons for adversary hearings in a bankruptcy case include the following:
A creditor may try to prevent certain debts from being discharged. If a debt was incurred right before filing bankruptcy, the creditor can claim intent to defraud.
A bankruptcy trustee can claim that the debtor lied on bankruptcy papers, hid assets, or attempted to abuse the system to prevent a discharge.
A debtor can file an adversary hearing to eliminate a second mortgage or to hold creditors liable for continuing collection efforts despite the automatic stay.
A former spouse can attempt to seek to recover payments for jointly acquired debt that was required in a divorce settlement.
Dealing with an Adversary Proceeding
If you have filed for Chapter 7 or Chapter 13 bankruptcy, the creditor may challenge a debt discharge. Since the dischargeability action is, in fact, a lawsuit against you, it is important to take prompt action and take it seriously. Your best bet will be to get the legal help of a Charlotte bankruptcy attorney to walk you through the adversary proceeding.
About Adversary Proceedings
Adversary proceedings are design to ensure that matters are tried quickly and fairly. Below is an overview of the process:
Creditor or debtor files an adversary complaint and pays the filing fee (fee is waived if filed by the debtor).
The bankruptcy court clerk assigns a case number to the adversary proceedings and issues a summons. This must be served within 120 days of the complaint being filed.
The defendant may respond to the complain by filing an answer or motion. If no response is given, the bankruptcy court may enter a default judgment. If an answer is filed, there will be a trial which includes giving testimony and exhibits of evidence.
Guidance for Your Adversary Proceeding in Charlotte
The Law Office of Kimberly A. Sheek can provide hands-on guidance through each step of the bankruptcy process. I am a fierce litigator who can vigorously advocate for you in court and protect your financial interests. If you received a summons for an adversary proceeding in bankruptcy, reach out to us today.
Learn more about adversary proceedings. Contact my office at (704) 842-9776 to schedule a free consultation with an attorney.
A Charlotte Bankruptcy Lawyer Who Cares
Kimberly A. Sheek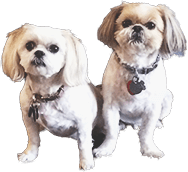 Backed by more than a decade of legal experience, Kimberly has been selected for the 2013 and 2016 Super Lawyers® list of Rising Stars℠, an honor that goes to only 2.5% of all North Carolina attorneys. She is known for delivering personalized legal support and fast, satisfactory results. Kimberly is dedicated to preserving her clients' best interests through negotiations instead of going to trial, but if a trial is unavoidable, she then proves to be an aggressive litigator. See how she is qualified to represent you.