What Are The Benefits of Bankruptcy?
Restore Your Financial Future in North Carolina
Bankruptcy is a word that still inspires anxiety and fear in our society. People assume that it is a death sentence to one's financial health and that it signifies failure. The truth is there are many advantages to filing for bankruptcy especially for those in need of immediate financial relief. Although it will indeed leave a mark on your credit score for several years, the benefits of filing for bankruptcy far outweigh the temporary wound your credit may suffer.
To learn more about bankruptcy benefits, contact the Law Office of Kimberly A. Sheek online or call (704) 842-9776 for a free consultation!
Benefits of Filing for Bankruptcy
Filing for bankruptcy is a fast and affordable way to overcome your debts and to put a stop to the incessant calls, bills, lawsuits, garnishments, threats of foreclosure, and threats of garnishment you are likely receiving from debt collectors.
Here are some of the benefits bankruptcy can provide:
You get a start fresh: Assuming all of your debts are dischargeable, you will be able to get a brand new start when you file for a Chapter 7 bankruptcy. You will stop receiving phone calls from collection agencies, bills, and lawsuits. You will not have to repay all of those penalties, interest, and fees for missing your payments. Your fresh start will give you the opportunity to make that stressful overwhelming feeling of being crushed by debt behind you so you can build a brighter future quicker.
You will receive credit education: When you file for bankruptcy, you are required by law to take credit education courses. Instead of looking at this requirement as a form of punishment, consider it an opportunity to learn how to rebuild your life quicker. Managing your finances can be difficult, so reap all of the benefits you can from this course and apply what you learn to your future.
You can protect some of your assets: It is commonly believed that you will lose all of your assets when you file for bankruptcy, especially a Chapter 7 bankruptcy. Chapter 7 bankruptcy is often referred to as a liquidation bankruptcy, so it is no wonder why people assume their possessions will be seized. However, there are actually many exemptions that allow those filing for bankruptcy to hold onto many of their most prized possessions, including homes, furniture, housing, clothing, and vehicles. A clean slate does not mean you will be expected to start from scratch.
You can finally start to repair your credit score: Yes, your bankruptcy will remain on your credit report for 7 to 10 years, but you can begin repairing your credit score immediately after filing for bankruptcy. If you are struggling to pay off debt, it is unlikely you would be able to pay it all off and rebuild your score in 7 to 10 years, so this is your best chance to restore your financial health.
Speak to an Experienced Bankruptcy Attorney Today!
The pros and cons of filing bankruptcy are not simple. Sometimes you need an experienced attorney to understand the benefits of bankruptcy fully. If you are unable to repay your debts and wish to explore bankruptcy as an option, reach out to the team at the Law Office of Kimberly A. Sheek for skilled legal guidance. We can help ensure you make the best choice for your financial situation, so you can achieve the relief you need.
Want to learn more about the benefits of bankruptcy? Reach out to our law office today at (704) 842-9776 to request a free consultation with our knowledgeable bankruptcy attorney.
A Charlotte Bankruptcy Lawyer Who Cares
Kimberly A. Sheek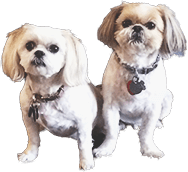 Backed by more than a decade of legal experience, Kimberly has been selected for the 2013 and 2016 Super Lawyers® list of Rising Stars℠, an honor that goes to only 2.5% of all North Carolina attorneys. She is known for delivering personalized legal support and fast, satisfactory results. Kimberly is dedicated to preserving her clients' best interests through negotiations instead of going to trial, but if a trial is unavoidable, she then proves to be an aggressive litigator. See how she is qualified to represent you.