Common Bankruptcy Myths
Learn the Truth Before Filing
If you are overwhelmed with debt that you cannot repay, you are probably considering filing for bankruptcy. However, if you are like most people, some of what you know about bankruptcy might be colored by several of the prevalent myths in our society. Before you begin exploring your options, take a moment to dispel these common bankruptcy myths, so you do not end up making any decisions based on these misconceptions.
Find out if bankruptcy is right for you by contacting Law Office of Kimberly A. Sheek today at (704) 842-9776 to schedule a consultation.
Dispelling Common Bankruptcy Myths
Moving forward with a bankruptcy is a big decision that will have a major impact on your financial future, so you must ensure you are properly informed.
We will debunk some of the most common myths about bankruptcy and help you make a better decision regarding your financial future:
You will lose everything in a bankruptcy: Many people believe they will have to give up all of their most prized possessions. The truth is that, in most Chapter 7 cases, debtors are able to keep their possessions. Many of your basic assets that you will need for everyday life will likely be exempt and, chances are, your creditors will not want the assets that are not exempt. That said, although credits probably do not care about your flat-screen television, they may care about the BMW in your garage, which may go to auction. If you file a Chapter 13 bankruptcy, you will most likely be able to keep your assets, though their value will figure into your repayment plan.
Bankruptcy will wipe all your debts away: A Chapter 7 and a Chapter 13 bankruptcy can relieve you of most of your debts, but not all of them. For example, if you have student loans, these are generally not forgiven. Alimony and child support are also not dischargeable. If you have credit card debt or unpaid medical bills, however, these will likely be discharged. Taxes may be dischargeable if the taxes are old enough and fit the criteria to be discharged.
Bankruptcy will ruin your credit forever: Of course, you can expect your credit to suffer after filing for bankruptcy, but the fact is that your credit is probably not in great condition if you are struggling with debt to begin with. A bankruptcy will only remain on your credit report for 7 to 10 years, but your score will likely begin to bounce back sooner than that if you tried to struggle along making the minimum monthly payments for 10 to 15 years.
You will not be able to buy a house or a car: Not true! Many people qualify for a car loan right after filing bankruptcy. Of course, the interest rate could be anywhere from 16-28%. People often qualify for a mortgage within 3-5 years after filing bankruptcy as long as they rebuild their credit and have the income to qualify for a mortgage.
You cannot file for bankruptcy more than once: It might seem hard to believe, but it is totally possible to find yourself in a dire financial situation more than once, which is why you are allowed to file for bankruptcy more than once. However, you will have to wait 8 years before you can file for a Chapter 7 again. If you want to file for a Chapter 13 bankruptcy again, you can usually file immediately after your previous reorganization comes to an end. That said, multiple bankruptcy filings will not look good, so make sure this is the best choice for you before you move forward.
Contact a Bankruptcy Attorney Today!
If you are considering filing for bankruptcy, contact the team at the Law Office of Kimberly A. Sheek. We provide free consultations.
Call us today at (704) 842-9776.
A Charlotte Bankruptcy Lawyer Who Cares
Kimberly A. Sheek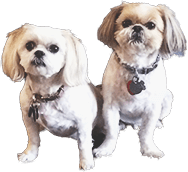 Backed by more than a decade of legal experience, Kimberly has been selected for the 2013 and 2016 Super Lawyers® list of Rising Stars℠, an honor that goes to only 2.5% of all North Carolina attorneys. She is known for delivering personalized legal support and fast, satisfactory results. Kimberly is dedicated to preserving her clients' best interests through negotiations instead of going to trial, but if a trial is unavoidable, she then proves to be an aggressive litigator. See how she is qualified to represent you.