About The Law Office of Kimberly A. Sheek
Compassionate, Caring & Effective Bankruptcy Solutions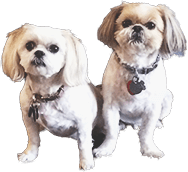 The Law Office of Kimberly A. Sheek is a solo law firm practicing in the area of bankruptcy. I have an office conveniently located in the University area in Charlotte, NC. I believe that everyone should be treated with honesty, respect, and integrity.
Why Do Clients Trust My Law Firm?
Honesty: I will tell you if bankruptcy is really right for you and your family. If it is not the best option, then I will be upfront with you and let you know.
Respect: I treat everyone the same no matter where you come from or who you are. I treat all people the same regardless of whether you are a CEO or a janitor—we are all people who deserve to be treated equally.
Integrity: I look out for my clients' interests first—I am here to help you, and I will do everything I can to make sure that you get the representation you deserve.
Main Areas of Practice
Happy Client Writes "Thank You" Rap Song For Attorney Kimberly Sheek
- Big Ford Tribute
Schedule a consultation today by calling (704) 842-9776 or contacting us online.