Life After Filing for Bankruptcy in Charlotte
What to Expect after Your Debt Discharge
Many individuals are under the false impression that bankruptcy is the end and will cause substantial destruction to their future. There is, however, life after bankruptcy, and a financial life that is much better than the current situation. Some things, in fact, change for the better almost immediately.
Some of the immediate changes after bankruptcy will include:
No more calls from collectors
No longer having to dodge process servers
Not having to worry about wages being garnished
Overall, you will likely be able to sleep better without worrying about your debt situation.
It is true that some aspects of your financial life will take a short-term hit immediately after filing for bankruptcy, but these will recover over time. Going forward, you will be able to build your credit and improve your financial situation.
Bankruptcy laws are designed to help consumers, but there are many myths surrounding a filer's inability to get credit after bankruptcy. Your credit score will not likely be good after filing for Chapter 7 or Chapter 13 bankruptcy, but it was likely not great while dealing with the circumstances that lead to your bankruptcy. With careful action, this can be steadily improved.
What to Do After Bankruptcy
After filing for bankruptcy, gather and file all paperwork from the case, including the bankruptcy petition from your lawyer. This will include facts about your debts and the assets involved. The purpose of this is because some lenders may want to see these documents while considering you for new credit.
Another action to take after bankruptcy is to regularly check your credit score. Credit reports can be checked once a year for free from major credit reporting agencies. You will want to ensure that all of the discharged debt has been properly reported to the associated credit bureaus. You will want to do this to make sure it is reported with a zero balance so it does not remain counted as outstanding debt.
Most importantly, you should start a budget and stick to it. Set aside time each week to review where you are at. The main objective of this is to help you become financially stable and help you avoid future bankruptcy filings.
Taking Action after Your Bankruptcy
At the Law Office of Kimberly A. Sheek, I take a client-centered approach. This means that I will tailor your bankruptcy case to your specific circumstances and help set you up for a successful life after bankruptcy. I am available to help you take control of your debt situation as a dedicated bankruptcy and debt collection lawyer in Charlotte.
Do not hesitate to contact my firm at (704) 842-9776 at your earliest convenience.
A Charlotte Bankruptcy Lawyer Who Cares
Kimberly A. Sheek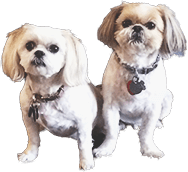 Backed by more than a decade of legal experience, Kimberly has been selected for the 2013 and 2016 Super Lawyers® list of Rising Stars℠, an honor that goes to only 2.5% of all North Carolina attorneys. She is known for delivering personalized legal support and fast, satisfactory results. Kimberly is dedicated to preserving her clients' best interests through negotiations instead of going to trial, but if a trial is unavoidable, she then proves to be an aggressive litigator. See how she is qualified to represent you.